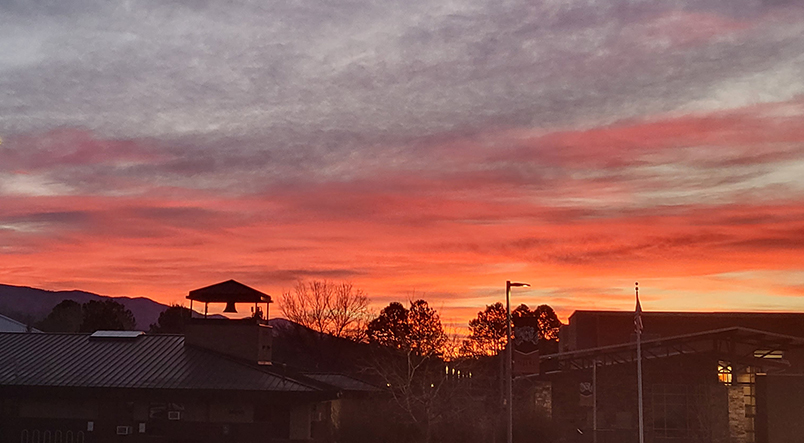 Welcome to Capitan High School
Welcome to the Capitan High School website, home of the Fighting Tigers! Part of the Capitan Municipal Schools District, we are located in rural Lincoln County, New Mexico. Surrounded by the beautiful wilderness landscape of the Lincoln National Forest, we are famous for being the birthplace of Smokey Bear. Though we are a small community, we are proud of our wild-west heritage, our schools, and most importantly, the students and staff who make this a great place to receive an education.
Here at Capitan High School we are pleased to provide an education and curriculum that utilizes some of the best resources technology has available. We offer a variety of educational program tracks, including a CNA (nursing) program, culinary arts, and agricultural options. We know that education continues outside of the classroom, and offer a variety of extracurricular programs including band, choir, rodeo, and athletics programs. We believe that Capitan High School offers something for nearly every personality!
A Message from Our Principal
Welcome to Capitan High School, the home of the Mighty Fighting Tigers. It is truly an honor to be the principal of the best High School in Lincoln County. I am a 1986 graduate of Capitan High School where I began kindergarten and proudly wore orange and black for my remaining school years.
Capitan High School is dedicated to holding each and every student to high expectations, active student engagement, and keeping students accountable. Instruction is focused on specialized skills and content needed to learn grade level material while providing the appropriate tools needed to grasp concepts. Together with our dedicated staff, we strive to make connections with students to help them feel valued, accepted, and safe.
I encourage all of our parents to join our newly formed PTO (parent teacher organization) and our Capitan Booster Club. With your support, our staff and students can have amazing events, and opportunities.
As the principal of Capitan High School I welcome you to come in and visit anytime. My door is open to questions, comments, and suggestions. Stay connected and informed by following us on Facebook and by unblocking our calls. We send important information home through phone calls and text messages.
Becky Huey
Becky Huey
Capitan Middle/High School Principal
(575) 354-8550
News at Capitan High School
Getting Kids to Eat Nutritiously
Eating nutritiously is important for children to learn early in life. Read more...